Do you want to change your WordPress admin language? Are you looking for detailed information about this topic?
Below we will understand , How to quickly change your WordPress Dashboard language.
Please note: We are changing the admin Dashboard language and not the language of your website.
Take a look at the steps below to understand How to change the WordPress admin language.
Please login to your WordPress Dashboard by using wp-admin. eg. www.abc.com/wp-admin (replace abc.com with your website url)
On the left Panel of the dashboard, in the navigation menu, Click Settings and then click on General Tab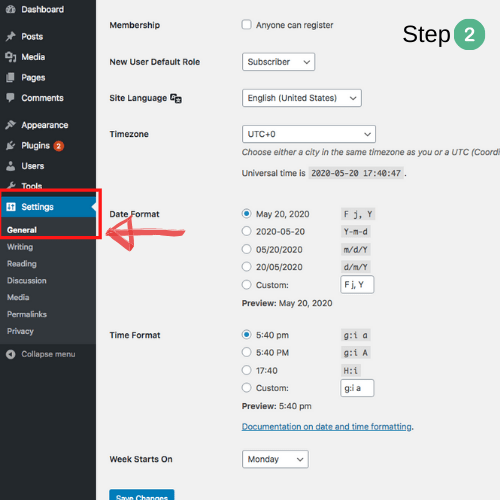 In the General Tab, click on Site Language, select the language you would like to change from the drop down list.
An example shown below is for changing the language to French, you can change it to any desired language you want. and click Save.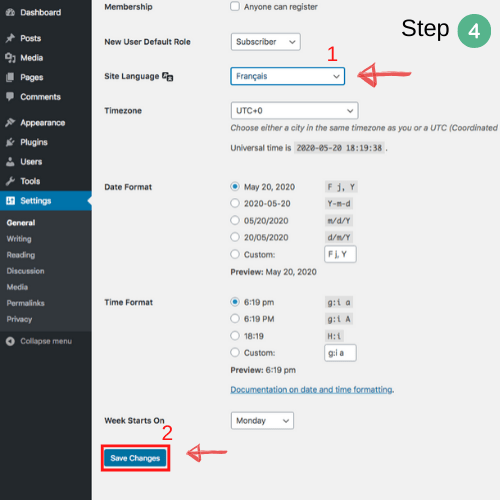 Tada! Your WordPress Admin Language, or WordPress Dashboard Language has been changed.
We have tried to make the steps as easy as possible, so that anyone using WordPress can change the Dashboard Language quickly. Still need some help? Our Managed WordPress Support can help you keep your website optimized, high load speed and well maintained, to know more, call our Toll Free Number (877) 877-1481. Our WordPress Experts will be happy to help you.
To know what languages you can install on your WordPress Dashboard, go to WordPress Translation Team.
No matter what language your WordPress website is in, always remember to keep your website fully secure, Read how to keep your WordPress site Malware Free.